Spritz for Bits
instant relief
360 degree no mess spray can provide instant relief for perineal soreness, bruising and swelling after childbirth, even if you
...
do not have a tear or episiotomy. This midwife developed, mum approved and multi-award winning Spritz for Bits contains natural essential oils which can soothe discomfort after childbirth. A hospital bag essential or perfect as a gift from one mum to another.  Safe to use immediately after birth and during pregnancy
Read More
read less
lesley's tip
add this to your hospital bag checklist
"Storing Spritz for Bits in the fridge will give you a cooling liquid that can be sprayed on any area of the body that's swollen, hot and uncomfortable to give immediate relief"
relieve + soothe
€43.00 worth €48
soothing + protecting
€22.00 30ml
RRP €22
softening + protecting
€16.00 30ml
our soothing perineal spray can be used from birth and contains none of the nasties
lavender oil
for soothing pain relief
tea tree oil
for antibacterial and antifungal properties
denatured alcohol
for its antimicrobial properties
witch hazel
to promote healing
vitamin e
for encouraging skin health and elasticity
parfum
a vegetable based product, known for its antibacterial and antifungal properties
Ingredients also include linallool, limonen, geranoil, hydrogenated caster oil and water
Instant relief for perineal soreness, bruising and swelling after childbirth
Chances are you'll be quite sore after childbirth because of stretching, bruising and swelling, even if you don't have a tear or episiotomy. This midwife developed and mum approved, multi-award winning Spritz for Bits contains natural essential oils including lavender to soothe, tea tree oil for its antibacterial properties, witch hazel to promote healing which work together to help soothe discomfort after childbirth
Feels pleasantly cool and soothes soreness
No mess dispenser even sprays upside down
Add Spritz for Bits to your hospital bag checklist or buy as a baby shower gift.
If you like this product you may also like the Peri Prep Your Bits for perineal massage, ideal to use from 34 weeks to prepare the perineum for stretching during childbirth, which can help prevent tears and episiotomies.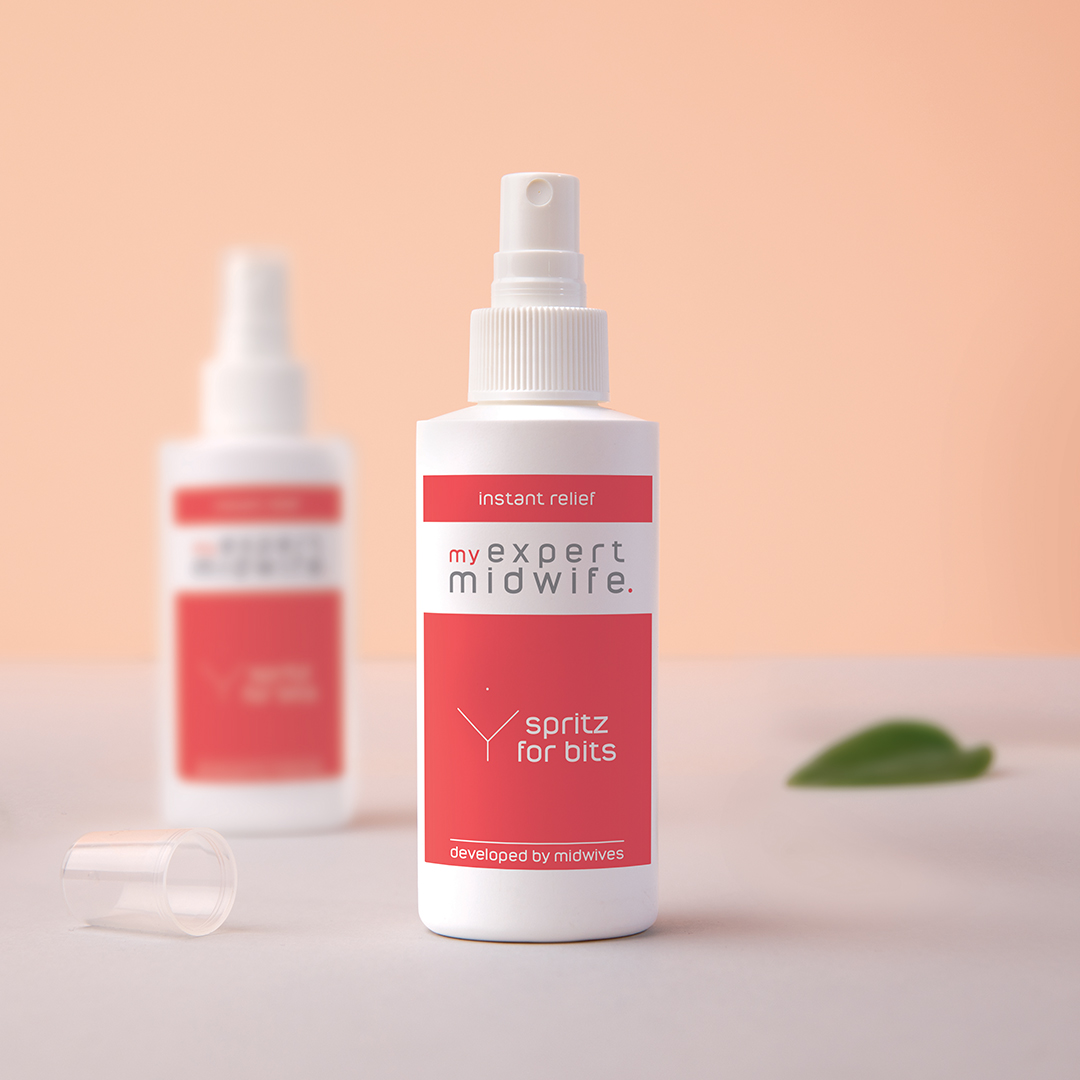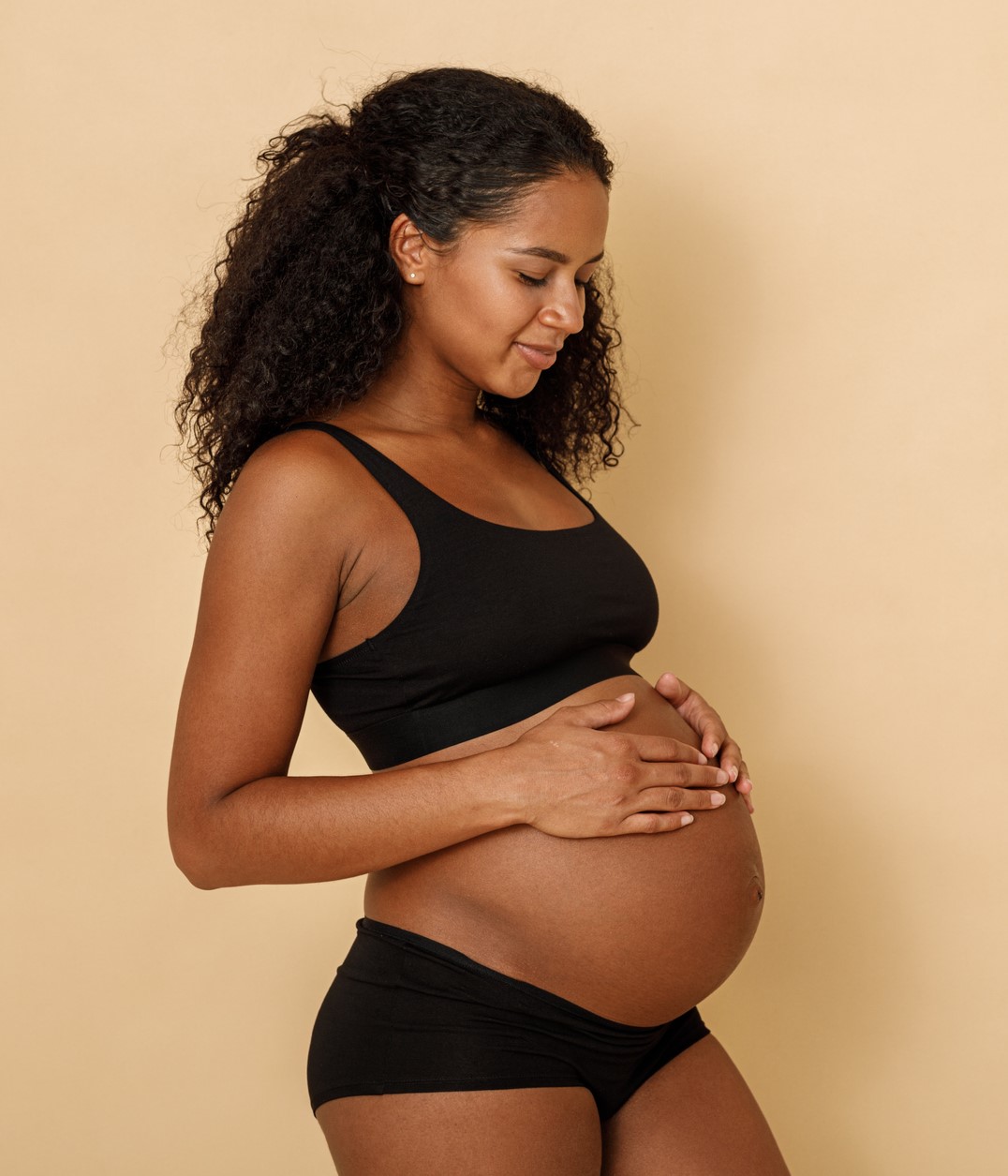 use any time from birth onwards

spray on the perineal area

alternatively, spray onto a tissue and wipe the area, or spray onto a clean maternity pad

can be used for C section scars but not on an open wound

for extra relief, keep it in the fridge or pour a little into your bath

re-apply whenever you feel the need

for external use only

once opened, spritz for bits can be used for 24 months
Yes. Spritz for Bits offers the same benefits for your caesarean scar as for your vulva and perineal/anal areas. The essential oils it contains can help to relieve itching, stinging and discomfort, and also to help moisturise C-section scars. You can use Spritz for Bits as a spray,or make your own wipe by spraying it onto a tissue and applying as often as needed. This can soothe the general itching which is a normal sign of healing.
Spritz for Bits is safe to use on perineal wounds which have been stitched. It has been made with a range of ingredients to prevent infection, soothe and promote healing. It helps to provide instant relief caused by bruising and swelling during childbirth.
Yes. All of our products have been thoroughly tested for use during pregnancy.
You can use Spritz for bits as often as you feel the need to but most women apply it after going to the toilet and/or each time they change their maternity pad What else can I use Spritz For Bits for? Spritz for bits is also suitable for minor skin complaints such as swelling, bruising, grazes, insect bits and stings
Yes. The ingredients in Spritz for Bits can help to ease the itching and other symptoms associated with thrush in the perineal area.