At My Expert Midwife, we want to empower women with the information to make the right choices, and to help make recovery following childbirth as easy and pain-free as possible. Our expert midwives recognise that selfcare is an essential part of birth recovery and should not be seen as a luxury, allowing yourself time to heal and recover after childbirth is not often prioritised or talked about in detail either. Here are some top tips and blogs written by our very own team of in house midwives and our virtual Post-birth event hosted by Suzanne Kane with an amazing panel talking all things recovery!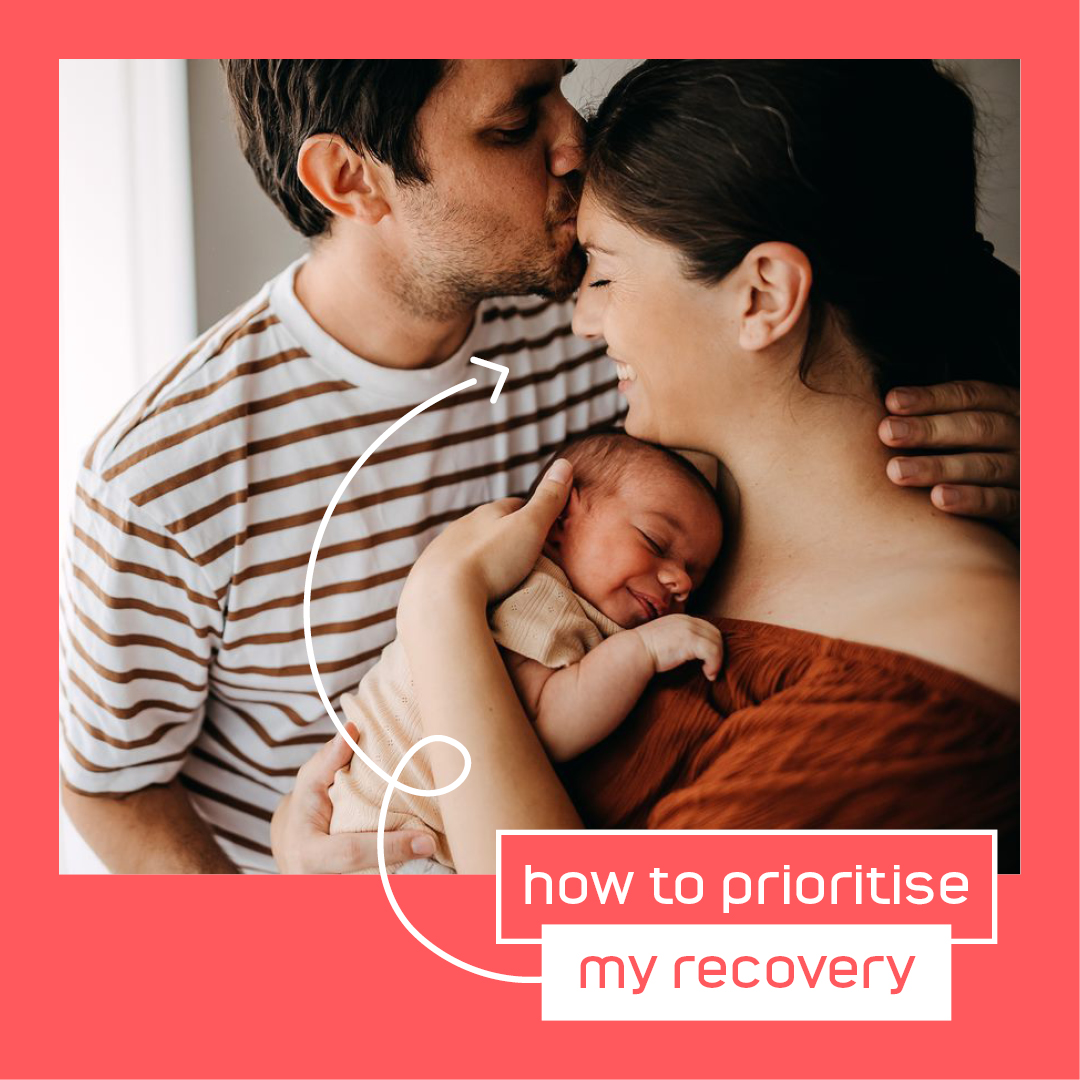 Recovery after childbirth is a priority during the postnatal period. The better you feel, both physically and emotionally, the easier the transition into family life will be, and the quicker you will regain your strength. So, never forget to make sure you are looking after yourself the best that you can.
Planning 30 minutes a day just for you will help:
Build this time into your daily routine from the start.
Ask your partner or a family member to spend a regular 30-minute time slot with baby.
Take yourself for a lie down/ warm bath/shower or short walk - whatever helps you to relax best.
Stick to this routine so you, your baby and your family expect it each day.
Download our new mum checklist for tips and advice to help support your recovery.
To find out more about how to prepare and recover from childbirth, follow this link.
Prioritising your recovery 30+ page e-book, RRP €5
Karen McEwen, Registered Midwife @ My Expert Midwife helps you to get ahead with our instantly accessible 30+page guide, to help you understand what to expect after the birth of your baby.
Taking you from how you can plan ahead for your postnatal recovery, get practical help from visitors, wound care and healing whether that's a Caesarean or vaginal birth, looking after your mental health, personal hygiene, your nutrition and making sure you prioritise yourself after childbirth by getting 30 minutes a day for you. Exclusively available at My Expert Midwife. Packed with top tips and easy reference checklists to help you prepare and recover.
Click here to purchase your copy
Looking after yourself postpartum will promote the recovery process. Our FREE new mum checklist gives you tips on how to prepare for your recovery, advice on building time for yourself into your routine and essentials to support your recovery.
Did your prepare a birth plan?
We conducted research in Ireland and it shows that three quarters of women in Ireland don't even consider making a post-birth recovery plan for their emotional or physical recovery.
In this report, we reveal how much Irish women understand about the post-birth recovery stage of motherhood, how much time they dedicate to their own self-care and recovery and how long it takes for them to feel back to a good physical and emotional state.
We explore real mothers' recovery experiences, expert opinions from respected professionals as well as advice from some of the most trusted sources when it comes to pregnancy and post-birth – the midwives themselves.
From the advantages of planning ahead, to the benefits of preparing your body pre-birth and dedicating some real 'me-time' after having a baby, this report aims to tap into the unknown and sometimes unexpected, while highlighting some rarely discussed, yet often experienced topics. To read the full report click here.
Follow @my_expertmidwifeireland for more top tips from our registered midwives.
Birth Recovery Duo
After childbirth, bruising, swelling and soreness of the perineum and the surrounding area are common. This midwife developed unique duo is a must-have to help aid post birth recovery of the perineum. Our mother and baby Gold award winning Spritz for Bits provides instant relief, and our NEW Soak for Bits is a must have to add to your bath after baby is born, to aid recovery and soothe aching muscles and bruising. Packed with pure essential oils with anti-bacterial, soothing and protecting properties. This Birth Recovery Duo saves you 20% when bought individually these are a post birth recovery essential.
Our top 3 blogs to help you prioritise your recovery
save 20%
free e-book + webinar
€100.00 worth €125
free ebook
instant relief
€24.00 150ml (€16/100ml)