helping you enjoy your pregnancy
You will go through many changes during pregnancy and it starts in the first trimester, where you may suffer from pregnancy nausea, commonly known as morning sickness, but if you have suffered with nausea in pregnancy you will know it can hit at any time. Your body will also go through many changes from itchy stretching skin, to hot swollen legs, even your bits will change through pregnancy.
Self-care is also important so take time for yourself if you can. Look into pregnancy massage, group exercise classes for pregnancy and pregnancy, birth and baby education classes. This will give you an excellent support network of likeminded people. You will also start preparing for your baby in pregnancy, which includes deciding where and how you'd like to give birth.
One of the most empowering things you can do is prepare your perineum for birth by doing perineal massage from 34 weeks, watch our short video below on how to do perineal massage, or visit our dedicated page to perineal massage.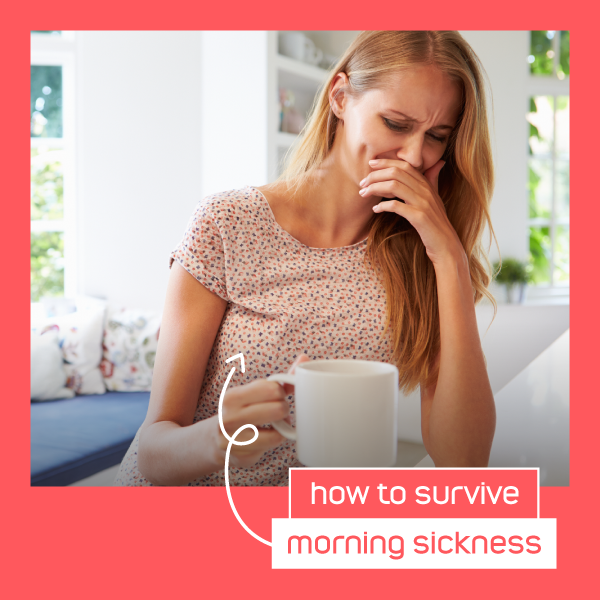 Pregnancy sickness and nausea is common in early pregnancy. It usually eases off after the first 12 -16 weeks but everyone's experience is different and it can carry on into later pregnancy. It is often referred to as 'morning sickness' but it can happen at any time of day or night. Whilst uncommon, 1-2% of women, can experience severe morning sickness- hyperemesis gravidarum.
There is no quick-fix cure but our midwives have advice and tips that can help you manage and ease the symptoms, see our guide to surviving morning sickness here.
Mum to be essentials
This midwife developed mum to be essentials set includes each of our bestselling, award-winning full-size products developed to relieve a range of challenges faced by the skin during pregnancy, birth and into motherhood. Including our itch and stretchmark reducer: Fantastic Skin Elastic, our peri stretcher: Peri Prep Your Bits for perineal massage, our No 1 selling bits reliever: Spritz for Bits which can be used through pregnancy and birth recovery, the nipple soother: No Harm Nipple Balm to support breastfeeding and also can be used to massage breasts if they become painful during pregnancy or as a new mum and Mother & Baby Gold award winning baby bottom soother No Harm Bum Balm.
The set makes the perfect gift for self or for a loved one! If you need more inspiration why not download or view our midwife pregnancy skincare and advice guide that supports you from the very first trimester.